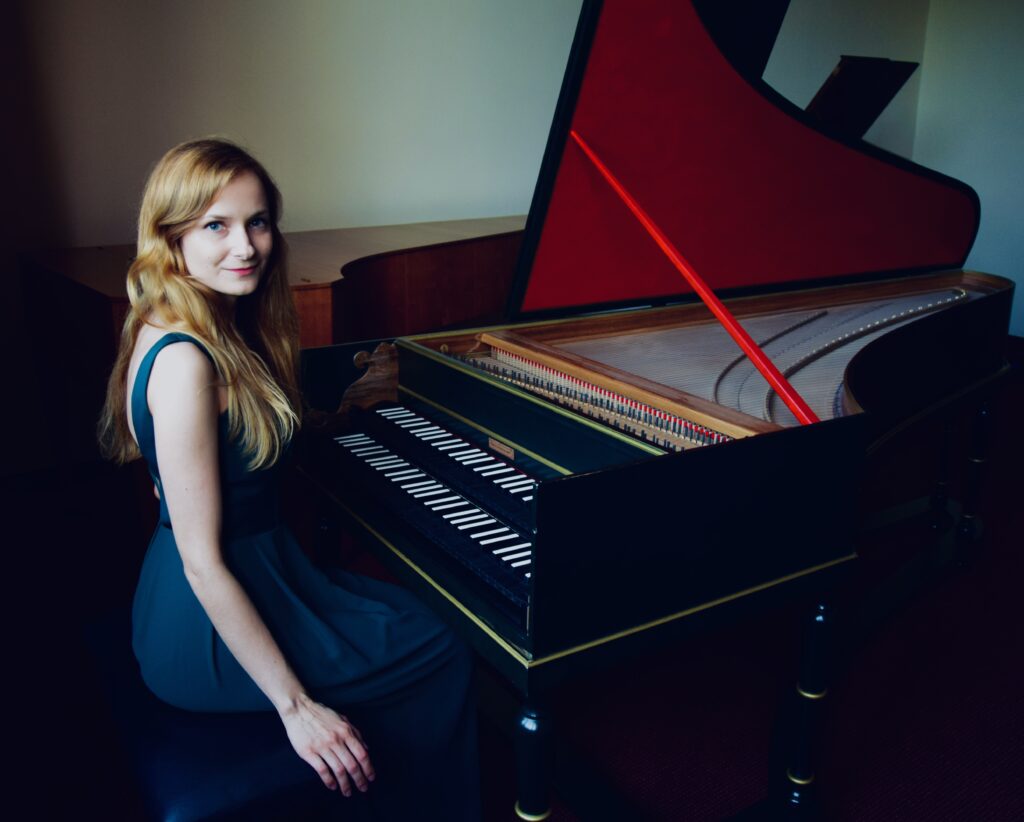 bio
Agnieszka Skorupa – performs as a soloist, chamber and orchestral musician, playing piano, harpsichord and historical pianos. She is a lecturer at the Academy of Music in Poznań and has cooperated with the Academy of Music in Katowice and the Academy of Art in Szczecin as an accompanist. Vice-president of the "Muzyka otwarta" Foundation. She specializes in early music performance on historical instruments.
She was educated at the University of the Arts in Berlin and the Academies of Music in Poznań and Katowice. She has studied the playing of historical instruments with outstanding pedagogues such as Avinoam Shalev, Lucas Blondeel, Katarzyna Drogosz, Martin Gester, Geoffrey Govier, Lars Ulrik Mortensen, Nicholas Parle, Bertrand Cuiller, Barbara Maria Willi, Maude Grautton, Yuzuru Hinaraka, Matteo Messori, Iason Marmaras, among others.
She has performed many times as a soloist with, among others, the Lviv Philharmonic Orchestra, the Landesjugendorchester of Saxony, the Europera Youth Orchestra. She was qualified to participate in the I, CULTURE Orchestra project, as part of which she toured Europe (France, Denmark, Germany, Belgium, the Netherlands, Poland). She performs with the Poznań Philharmonic Orchestra, with which she has recorded albums released by DUX.
She is a laureate of international competitions and music festivals. For her artistic activity she has been awarded the Prize of the Minister of Culture and National Heritage (Poland) and twice the scholarship of the Minister of Science and Higher Education (Poland) and the scholarship of the Paul-Hindemith-Gesellschaft in Berlin.